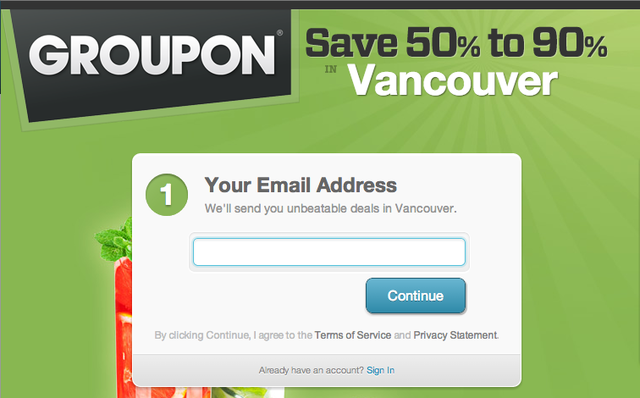 In the age of information overload, one of the most powerful methods to ensure your website succeeds is to emphasize the one thing that you do well. That was the key message behind Elias Arjan's Internet Mastermind talk that I attended a few weeks ago.
The most popular example could be Google, with its search box over a mostly plain background. However once you start looking, there are examples everywhere; all the big sites are shifting to find a way to emulate this behaviour, from the meteoric success of Dropbox, to Evernote, Facebook, Twitter, Groupon, etc.
This trend appears to be accelerating, with one of my favourite project management tools, Basecamp, announcing last week the exact same premise. Basecamp over the past decade has extensively developed numerous well thought out and well used products with 15 million clients, and signups of 6000 new companies per week. However, they announced a consolidation of their name and their product lines into one. Quite the bold move. Its one thing to become successful with one product line; it's quite the different effect to be famous with multiple product lines, and then consolidate.
As Kissmetrics shows, having more features doesn't mean more success, e.g. instagram bought for $1 billion, with over 100 million users, twitter worth $8 billlion, with more than 500 million users. They point out, that it is necessary to have a deep understanding of users and to provide feedback as to whether x feature will actually benefit your company.
For example, many customers might want a blog for their website; however, if the client does not have the staff to populate content, a languishing blog may harm your image if it is featured front and center on your site.
At Red Rocket Creative, this is our strength. Instead of focusing on providing multiple cool tools at the cheapest cost, which may or not be of benefit to your business, we take the time to understand and translate your unique selling proposition, and help you figure out what tools suit your company the best. So contact us for your next project.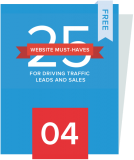 And…Action! Turn Your Prospects into Leads
Use Calls to Action to turn prospects into solid leads. Download our latest white paper: "25 Website 'Must-Haves' for Driving Traffic, Leads & Sales: Part 4, Conversion."