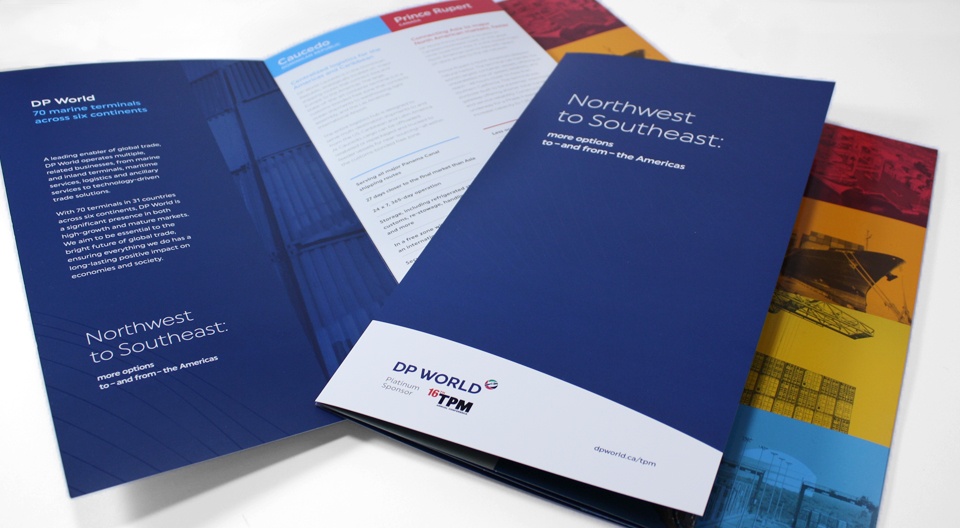 ---
Is the printed business brochure, once a fundamental sales tool, still an essential part of your marketing arsenal anymore? Or is this simply old school thinking?
We all know the many reasons why the corporate website is essential in today's business climate. But is there an opportunity to support your website's reason for being with a printed brochure? Well, you might just be surprised at the advantages this modest investment can give your business today.
It's a physical reminder
A promotional brochure put in the right hands can offer your company and its products months of exposure. Research shows that 35 to 38% of Canadian households will keep product brochures and catalogues for a month or longer. That's pretty good exposure! A printed brochure on a recipient's desk is a constant reminder of your company and an invitation to explore your website.
It's convenient
A brochure can at times be more effective than any other marketing tool, simply because of its practicality - nothing to turn on, nothing to log into. In fact you can even write on it. Online tools often put the onus on the readers to download or search, while printed brochures are user-friendly and can easily be shared with colleagues.
It's tactile
Unlike online marketing campaigns, direct mail materials are picked up and held. They have texture and thickness, with pages to flip and foldouts to explore. Whether you are posting your brochure out as a direct mailer or just handing it over in person, the recipient has a tactile product to thumb through. A printed brochure is ideal for handing out at trade shows, and it makes a great leave-behind for prospects. It will speak volumes about the quality of your product as well as enhancing the good name of your company.
It's targeted
Consider customizing each individual brochure with your prospect's name, using variable data from your client lists. It's easy to do and can easily tie into your next online marketing campaign aimed at driving traffic to your website. Companies that engage with digital marketing will find that printed brochures drive behaviour, they help direct traffic to specific areas of their website or social media pages. You can then monitor how many people have used your brochures to get there.
It's economical
With today's printing technology, you don't have to produce a large inventory of brochures for the endeavour to be economical. Design it properly once, and you'll then have the ability to continually update and customize a short print run for that special opportunity you want to take advantage of.
But do get it professionally designed – there's nothing worse than a bad first impression. From the messaging and call to action to the product photography it houses, collectively your brochure needs to truly reflect your company and aim directly at the audience you want to attract.
Also, make sure your brochure aligns with your brand and any other materials that you have, including your website. The reader should associate the look and overall design of your brochure with everything else they see of your company. It's important to ensure consistency in messaging and language across all aspects of your brand, online and in print, as this helps to build your brand's recognition.
Considering that the investment you make in a b2b brochure could literally be paid for many times over with one conversion, maybe this so called 'old school thinking' is worth considering after all.
If you would like to know more about effective brochure design contact us.