Successful company annual reports help differentiate you from your competition, and can help strengthen relationships with your stakeholders. Regardless of the rise of electronic documentation, the annual report remains one of the most important documents your organization will create.
Sharing your annual report is the best medium for you to contact your organization's key stakeholders. While presenting your annual figures in a concise and transparent way, you are also able to communicate your management's strategy and enhance the credibility of your brand.
Your annual report should be an interactive document, as statistics show that the majority of readers spend just a few minutes skimming the report. If you design and write your report making it easily readable and attractive, you can reach your audience and help them absorb your most important information.
How to Create Engaging Company Annual Reports
1. Know your Audience
Identify your key audience. You may have a number of potential audiences, but it's important to determine who you are targeting. You want to be sure you include the information this audience is looking for in a voice that resonates with them.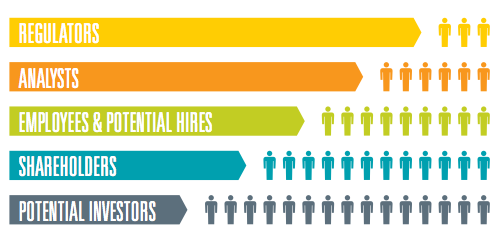 2. Tell your Story
What is the story you should tell this year? Despite your report containing the financial must-haves, consider telling your story alongside them. How can you reflect your progress in the past year and share it with shareholders and employees. Your company annual report is a method of reinforcing your branding. Make sure it reflects your brand's tone and style.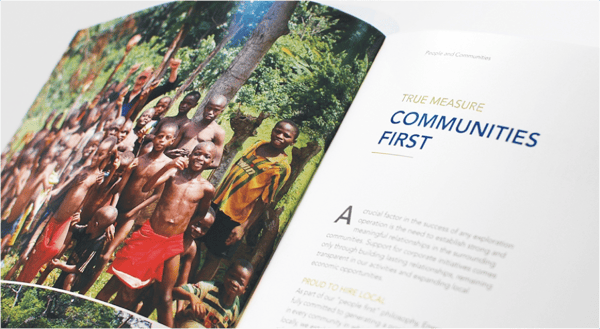 3. Make it Flow
The information should be linked in a way that makes it easy to understand. The content should have a natural flow, this can be done by segmenting the report into chapters or categories of information.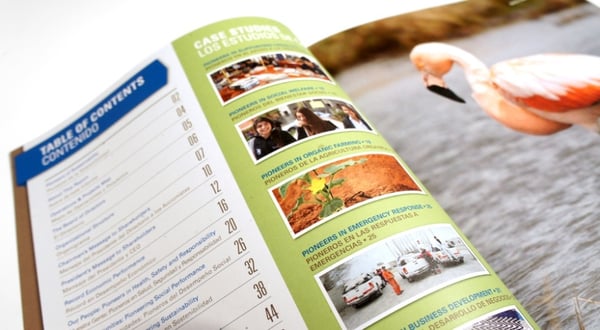 4. Make Data Visual
Infographics are a great way to showcase data visually, especially when these reports tend to have plenty of numbers. It makes the numbers have more meaning and become more relatable to the reader.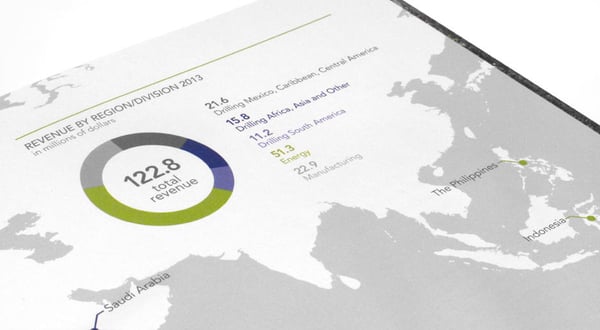 5. Use Engaging Images
Include images that capture the reader's attention and help tell the corporate story in an engaging way and support the theme of the report. Eye-catching photography can immediately engage and excite your readers. It can also reflect your brand experience and highlight the real people behind the company. Additionally, using infographics can help your readers digest any complex information in your report.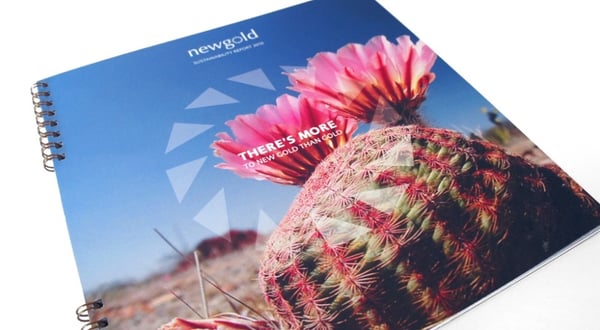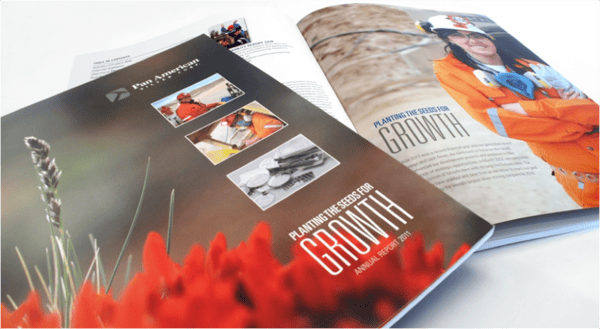 6. Go Bold With Typography
Make numbers and headings interesting and eye-catching with typography. Bold typography can be a great, and fun element to work with.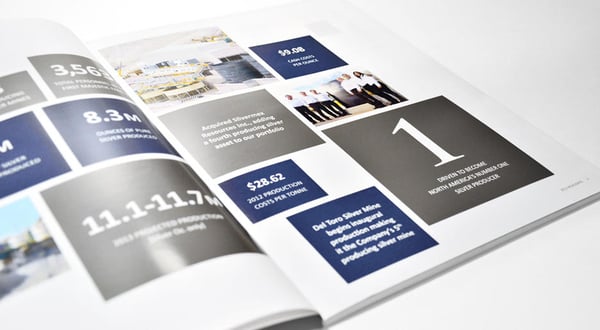 7. Use Space Wisely
When designing the report and ensuring that space is being used wisely, we can prevent the reader from being overloaded with the information that is packed in the document.
Conclusion
There you have it! Our top seven tips for amazing annual report design. The most important thing to remember is, make company annual reports your stakeholders will love to read! Engaging and pleasant design combined with your company's key messages are a powerful way to connect with the people who matter most to you.
Want to take your annual report design to the next level? Check out our free white paper below.

Digital Marketing Strategist Sangeet draws on her business background, creativity and technical know-how to deliver innovative marketing solutions for a variety of our clients.