If you're looking to grow your business, content marketing shouldn't be overlooked. Companies with a content marketing strategy experience about 30% higher growth rates than companies without. The importance of content marketing—done right—cannot be overstated.
So today, I'm going to show you how to use content marketing to grow your business—with tactics that we use every day to help our clients exceed their goals.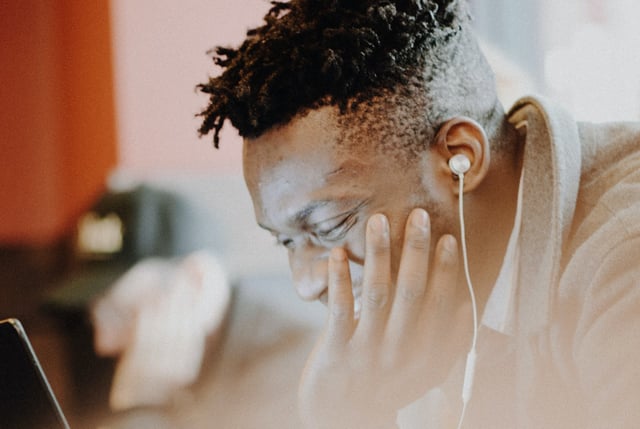 Creating content for business: How to ensure success
Before you begin, consider your overall business growth strategy. Any content marketing efforts you undertake cannot exist separately from that.
Here are some questions to help get you started:
In order to be effective, your content should align closely with your answers to the above.
Additionally, every single piece of content you produce should be created with an end goal in mind. Don't publish something for the sake of it and hope it works. Think about what you want to achieve. Do you want to get more business from current clients by cross promoting products or services? Or maybe attract brand new clients within a certain industry?
Well-strategized content marketing has a key role to play in your overall marketing mix as you work towards your overarching goals.
Read more: Questions to Ask Before Expanding Your B2B Marketing.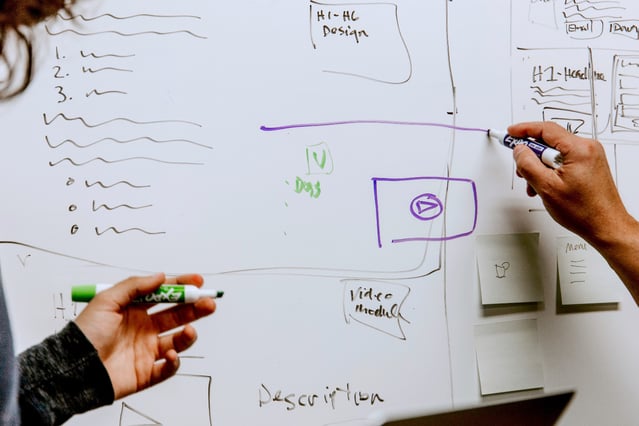 The foundation of an effective content marketing plan
For content marketing to help you achieve business growth, you need to be very clear on who you're targeting. It's essential to have a distinct understanding of who your buyers are, what they care about, what frustrates them, and what they're trying to achieve. (We can help you do that, here's a look into our approach.)
An added layer of complexity is that for most B2B purchasing decisions, there are groups of buyers involved in making the final decision, not just one person. So in the B2B world, it's important to consider the needs, goals, and challenges of different members of a particular buying group, along with who has the most influence on the final decision.
Once you have a clear understanding of your buyers, you'll need to build your content strategy to mirror and guide the buyer's journey.
What is the buyer's journey?
Anyone making a purchase decision will pass through a number of stages throughout that process:
Awareness: Buyer is aware of a problem or challenge but hasn't necessarily articulated it yet.
Interest: Buyer has identified the problem and is weighing various ways to solve it.
Consideration: Buyer has decided how to solve the problem, and is comparing different products or vendors to find the best fit.
Decision: Buyer settles on a specific product or vendor.
Depending on the length of your sales cycle, some journeys will be longer than others. For example, a buyer in one industry could spend a few days in the consideration phase of the journey, while a buyer in a different industry could spend years in that same phase.
So you'll need content that addresses buyer needs, goals, and challenges for each stage of the buyer's journey, keeping the length of each stage in mind. Once you've mapped out the buyer's journey for a particular persona, you'll have a good idea of what content needs to be created.
While I won't get into the content creation process today, you can read this blog in which I talk a bit more about choosing blog topics and setting up a publishing cadence. You can also read about how to blog during the pandemic here.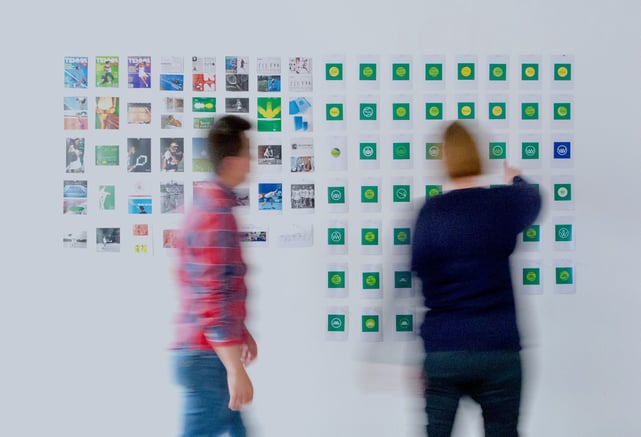 Good marketing strategies prioritize content distribution
You don't want to put in all the effort into defining your buyer personas, mapping out their journey, and creating content if they aren't even going to see it. So distribution is an essential next step. In fact, some say that content creation should take up 20% of your effort, and distribution the other 80%. So don't overlook it.
To have the most impact on your business growth, understand the best medium to reach your buyers. Different mediums work well for different types of content, but the best approach is a mix of all of the following:
Email
Send targeted content to specific segments of contacts, focusing on what topics are relevant for each segment, depending on the persona, industry, and buying stage.
Social media ads or third party ad placements
For higher value, more in depth pieces of content like original research or comprehensive guides, it may be worth investing in paid advertising either on social media, or in industry publications that your buyers read. Ads can link back to a landing page where visitors can download your content via a form - resulting in business leads generated for you.
Relationships with vendors or partners in your industry
Consider the companies you have a non-competitive relationship with, and whether they have an untapped audience that could benefit from your services and vice versa. If so, see if you can arrange a guest blogging partnership with them, where you each write articles for publication on the other's website, with links back to your own sites. This is great for getting your brand in front of new audiences, while allowing you to deepen your relationships with partners.
Organic search
Write blogs that are optimized for organic search, so you'll show up on Google and other search engines when your target buyers are searching for solutions online. This process is multi-faceted and not straightforward, so it's best to work with SEO specialists to ensure your efforts result in a first page ranking. (We can help with that, just reach out to us!)
Organic social media
If you're focused on business growth, building your personal brand on social media is key to fostering relationships and identifying key business opportunities. Once you have an active network of mutually beneficial relationships, your network will likely engage with the content you share, offer their feedback, and even share it. (Learn more: Why Leaders Should Engage With Social Media.)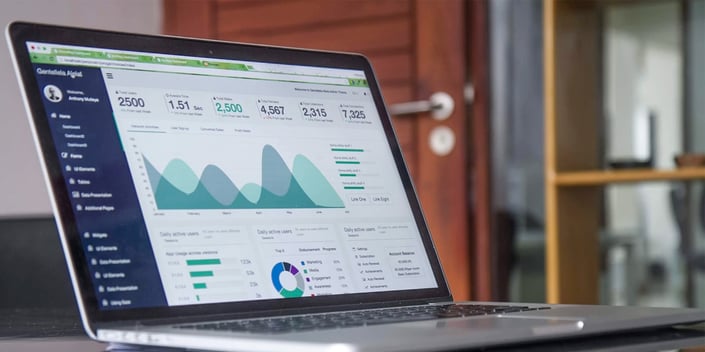 How to know if your content marketing is impacting your business
After putting in all the effort to implement a solid content strategy, it's important to track how it's impacting your business and bottom line!
At the highest level, if done right, content marketing will have a positive impact on your overall brand recognition. A great example of this is our client Montridge Advisory Group. Over the past several years we've established them as thought leaders in their industry, and helped increase their brand recognition through content marketing, which has trickled down to a tremendous increase in website traffic, quality leads, and new customers.
While it can be hard to measure brand recognition directly, you can track the impact of your content marketing on more quantitative metrics like website visits, leads generated, social media mentions and engagement, and more. At Red Rocket, we use SEO tools, Google Analytics, HubSpot, and others to report on these metrics for our clients.
In summary
Content marketing is an excellent tactic to help you achieve business growth. But you can't rely on it in isolation. It needs to be a part of your overall business and marketing strategy, and must be employed strategically in a way that's aligned with your business goals.
To make content marketing work for you, plan to publish regularly keeping the following in mind:
What product or service you need to promote to achieve your overall business objectives
What industries you're targeting
What makes your business special/what is your unique selling proposition
Your buyer or buying group and their goals, needs, and challenges
The topics and subjects that your target buyers want to read about (maybe industry-specific) to help them make their buying decision
How you're going to distribute the content to ensure your content generation efforts don't go to waste
How you're going to measure the impact of your content marketing strategy on your business
The place where all of these considerations intersect is the optimal scenario that will ensure your content marketing impacts your business growth.

Digital Marketing Strategist Holly loves communicating with others, sharing information, and building connections. With creativity and technical skill, she uses her storytelling talents to communicate effectively with key audiences. One of her favourite things is helping clients meet their goals, whether that means increasing online influence, acquiring more leads, or growing a customer base.