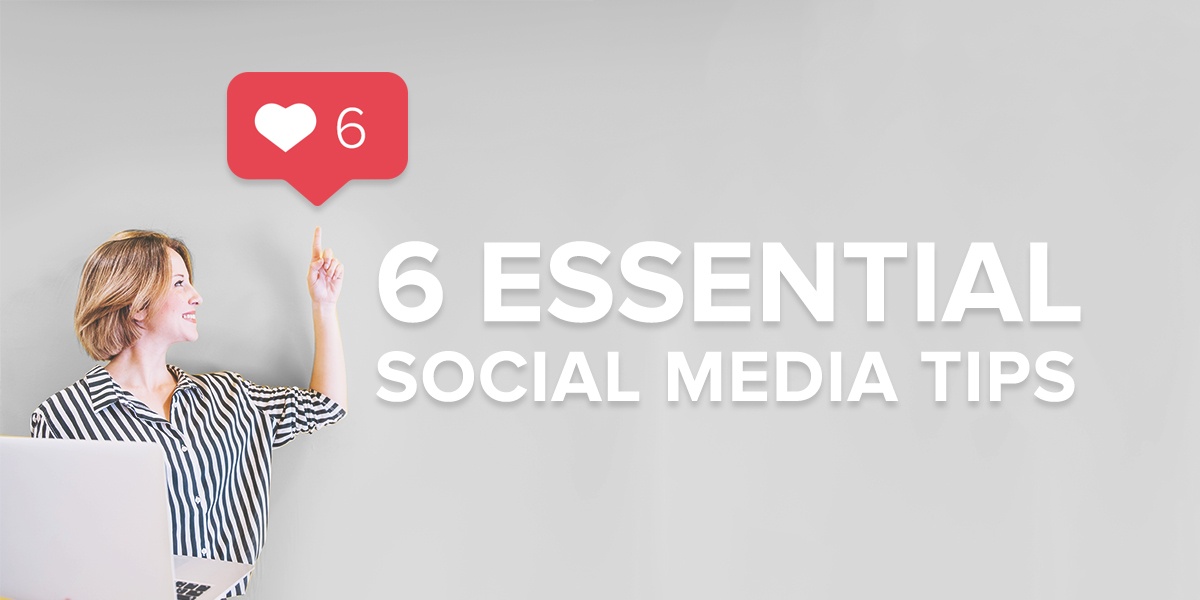 Many people and businesses underestimate the importance of social media. The benefits of social media marketing include brand awareness, brand loyalty, receiving instant feedback from your customers, sharing content easier and faster, generating more leads for a low cost, learning about your customers and much more. It's a matter of maintaining the right balance between having fun with social media and realizing its potential and that doing it right can truly make a difference for your company. Throughout my research I've discovered a number of tactics successful companies embrace to bolster their social media performance.
Six Tips on your Social Media efforts:
Post Images Not just Links.
Anything you post on social media is more pleasantly eye catching and engaging when you use a photo or illustration to support your written words. According to a study by Hubspot, 53% of photos on Facebook generated more likes than text-based post. The use of imagery provides a higher chance for your post to catch people's attention.
Do your research on who is following your social media platforms.
Know who your followers are and what interests them so you can post things they will want to see on their news feed. Give the people what they want.
Post articles as well as your thoughts on them.
People follow you on social media either because they are genuinely interested in your expertise and/or want to be notified of certain information about your company's activities. I suggest that you notify followers when your blogs (or posts) come out. As well, use a sentence or two to give a general opinion on an article you've posted on your page.
Mix up the kind of content you provide.
Share information that is not only relevant to your audience but also engaging. This is most likely to happen if you mix up the kind of content you provide as it will keep your followers interested to see what you will post next. Some examples are:
· Asking a question by using a poll. It can be a provocative question relevant to an article you suggest people read or a current event that has occurred.
· Attach links to your Instagram pictures so there is some visual aspect in your news feed
· Post links to articles you find interesting with a small caption written by you.
Timing Matters
On average, companies who have the most engaged followers are those that post on Facebook every 5-6 days and tweet twice or even three times a day. On Instagram, these companies also post every few days. It is important to evaluate your posting schedule so it doesn't annoy (or overwhelm) your followers. If you post too often, it might irritate your followers. If you don't post enough, your followers may not even remember they are following you.
Quality Matters - You are what you tweet
There is a saying "you are what you tweet." Followers only know the information you provide on social media unless they are currently in business with you. That being said, you must be careful with what you post online. Make sure the pictures you post are quality pictures and the articles you post links to are quality articles. It will help demonstrate that you are a quality business.
Social Media is not a science, it is something you should have fun with and explore. Discover what works best for you and your company and go from there.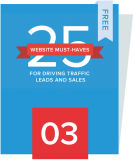 Drive Traffic to Your Site with Useful Content
Help users learn something or solve a problem, and they'll find you. Download our latest white paper: "25 Website 'Must-Haves' for Driving Traffic, Leads & Sales: Part 3, Content Strategy."