If you're planning on creating a brochure to build brand awareness, or to increase sales, or to announce a new product or service, you're probably wondering what you can do to ensure a good response. Designing a corporate brochure that is appealing and differentiates your company is essential to grab your audience's attention.
There are many interesting brochure printing and finishing techniques that can be taken advantage of that adds uniqueness and intrigue your audience. Here are four eye-catching looks I recommend:
Die-cutting
A die-cut involves cutting paper or paperboard into irregular shapes using a metal die. Dies can be used to do simple cuts like rounded corners, or more intricate cuts like shapes or letters using custom dies. Brochures with die-cuts add a whole new dimension to this marketing collateral piece. This particular printing process also allows the possibility to create an engaging interactive brochure, for instance, someone can be play with it to reveal the imagery beneath the cut-out shapes.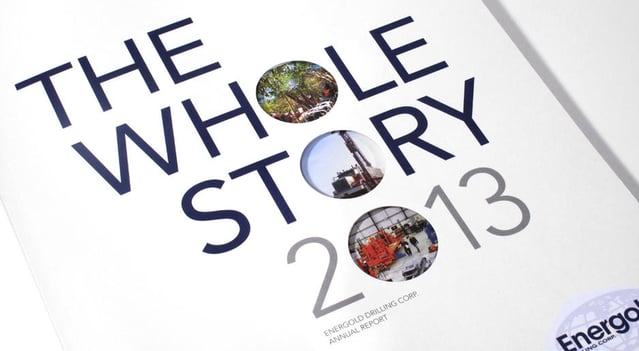 Varnishes
Much like the varnish on wooden furniture in the print world, varnishes are a clear or tinted layer placed over top of a printed image. Varnishes can serve multiple purposes that improve the overall impact of your brochure: enhance the look of the ink beneath, give the piece a rich and luxurious feel, and act as a protective layer and prevent scuffs. There are many types of varnishes available, for example:
Gloss Varnish: A gloss varnish gives the printed surface a glossy sheen.
Matte Varnish: A matte varnish gives the printed surface a non-glossy, smooth look.
Silk or Satin Varnish: A silk or satin varnish gives the printed surface neither a high gloss or matte look, but something in the middle ground.
UV Varnish: Ultraviolet (UV) varnishing is a process where a special varnish is cured with UV light. This method can achieve a much glossier, or more of a matte look than a traditional varnish - for higher visual impact. This is what we used on the annual report design that we created for Energold Drilling Corp., pictured here: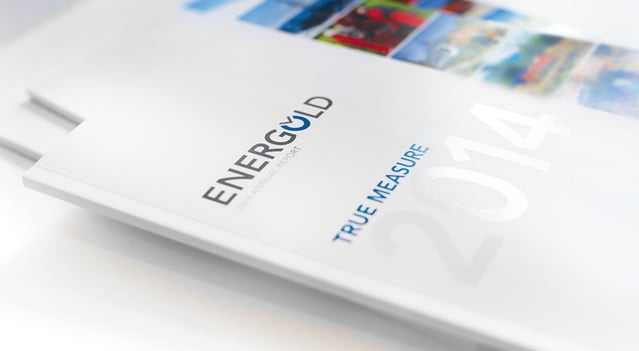 Foil Stamping
This technique uses a metal die to fuse a metallic foil to paper providing a brilliant, distinctive look. There are many different colours and finishes available in foil; from holographic to brilliant silver and gold, all are possible! Foil stamping provides that special effect both visually and texturally.
Cold foil is a process where a die does not need to be used. A UV-curable adhesive (i.e. a type of glue that is dried by UV light) is printed on the paper in the shape of the design that is to be foiled. Then the foil is pressed onto the paper, and is stripped away where no adhesive was printed. After a quick run under the UV light, the product is finished. This process allows for an infinite range of colours because the colour is printed on top. Such technique was used in the promotional brochure we designed for Glenmore Custom Print + Packaging shown below.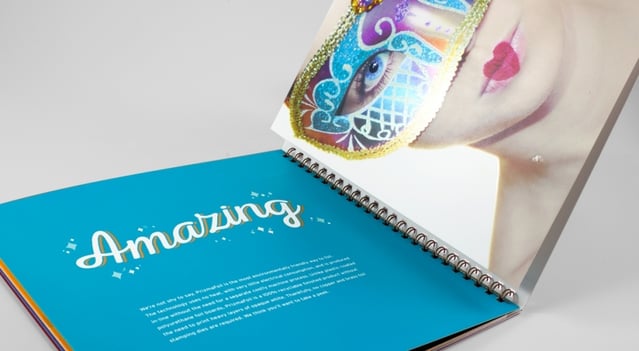 Embossing/Debossing
Embossing and debossing are similar print processes but create different results. Both processes involve making a metal plate and a counter. The plate is mounted on a press and the paper is stamped between the plate and counter. The force of high pressure pushes the stock into the plate, creating the impression.
Embossing produces a raised impression on your paper stock, while debossing creates a depressed impression. These techniques add a lovely dimensional texture to your piece.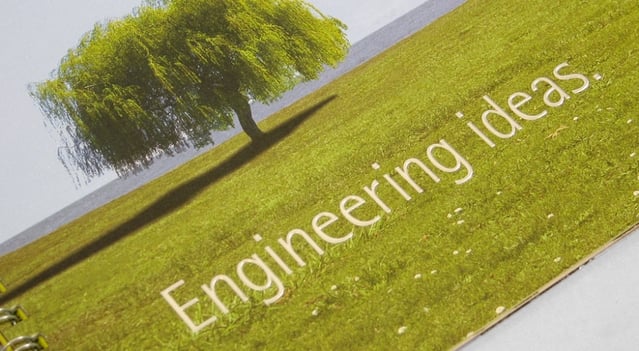 The level of quality that goes into the graphic design, finishing and printing will all impact your final brochure and its' ability to standout and provide your company with marketing materials that's either very successful or weak. We hope these tips will help you produce an end product that exceeds your objectives.
If you need to create a great brochure, please contact us today.