It should come as no surprise when we say, video marketing is where it's at in 2018. Did you know that by next year, 80% of the world's internet traffic will be video? 80%.

So here's the bottom line:
If you're not using video now, you can bet your competition is. And we don't want you to be left behind.
So to help you nail video this year, we gathered 13 of the best video marketing experts, and asked them one question: "What is your number one tip for effective video marketing?"'
The insights we received from these 13 industry experts were nothing short of amazing. Let's dive into them now.
Experts Weigh In: Video Marketing Tips to Jumpstart your Strategy and Boost Performance
My #1 tip is for companies that are seeking to grow and scale: Secure a budget big enough to make high quality assets that would excite new customers enough to engage with you further... but more importantly to match to your sales goals.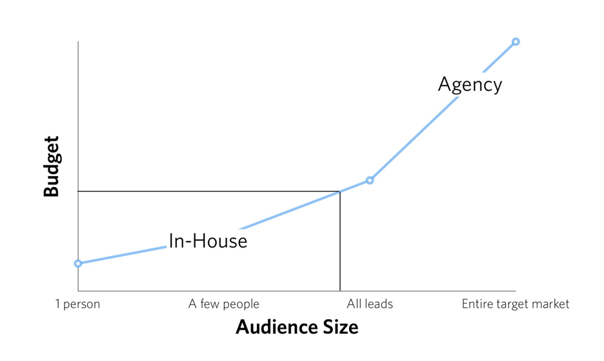 After seeing $25 billion dollars of media spent behind all the videos I made during my career... I can say with confidence: Video DOES work... What are you waiting for?? You can use video to "create intent"... instead of the old paid search way which is "waiting" for intent... which is impossible to scale.
If you treat your video with the same expectations you would have of a marketing or sales hire, this works out to only a few dollars an hour if you were "paying" this asset a salary... even less, if you amortize this cost out to 2 years time... and you don't even need to pay them health benefits or invite them to the company picnic.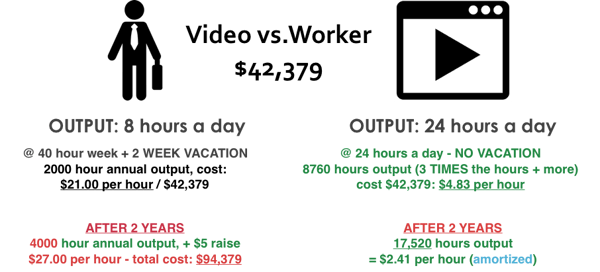 You need assets that are snackable and share-worthy. So make it count.
Think about it, a video can share your brand story AND get response at the same time, 24/7, all year round... on top of that, it can be viewed by thousands of users at the exact same moment in time... which is critical when you're going for scale.
Create intent... don't wait for it.
The whole point of video marketing is to sell something - an idea, a product, a service.
So brands, businesses and startups have to start creating and promoting more quick, short, less expensive videos for different purposes.
I see too many smart marketing people who invest way too much in that one magic video, and they want it to be funny, but not off-brand funny, and they want lots of product info in there, and all the calls to action, and they want it to go viral too, organically, with little or no spend.
The future is to take one or two creative ideas, then produce different videos for different purposes - some for awareness, some for specific product features, different CTAs - some funny, some not, and promote them in different ways:
social media

pre-roll

promoted posts

pitching to the media

bloggers

influencers
Look at the results, and see which are selling stuff and which aren't.
Getting to the real why!
Before commissioning any piece of video, especially in a world where there's more content of interest to us than we could ever consume, you really must consider carefully:
who the intended recipient is

why they might want to consume your content, and

what will make it sufficiently interesting or noteworthy that they will want to engage or at very least view it.
If you don't have evidence based answers to all these questions STOP and rethink or you could be wasting your money. So much time and effort goes into creating video content because somebody in the organization thinks "we should have a video" that then misses the mark and languishes unwatched.
Conversely other companies spend a fortune supporting video content with paid media that doesn't really talk to the audience. Anybody can come up with what sounds like a great idea – but is it the right idea that fits the purpose, grounded in audience insight and understanding? This isn't a B2C versus B2B consideration, it is true for all video content.
Truly create value for customers with your videos – Understand where your customer is in their customer journey. If you're investing time and resources in the video, there may be a knee jerk reaction to create a product demo video.
Video marketing should sell a product, right? Well, that can be right for customers that are far along in the customer journey and want specific product details.
But for customers earlier in the customer journey – for example, in a discovery phase or not even in a consideration phase yet – focus more on providing them value than selling your product. That could be with entertainment, or it could be with information.
Jeremy Vest, Senior SEM and Online Manager, Wasp Barcode, helped generate one million YouTube video views for the inventory software and systems company by discovering what customers are searching for and trying to serve that need.
Communicate value before they watch – A video has hidden value. Essentially, customers won't know what value the video has until they hit the play button. Make sure everything the customer sees – from the image to the headline to description copy to the call-to-action – is clear.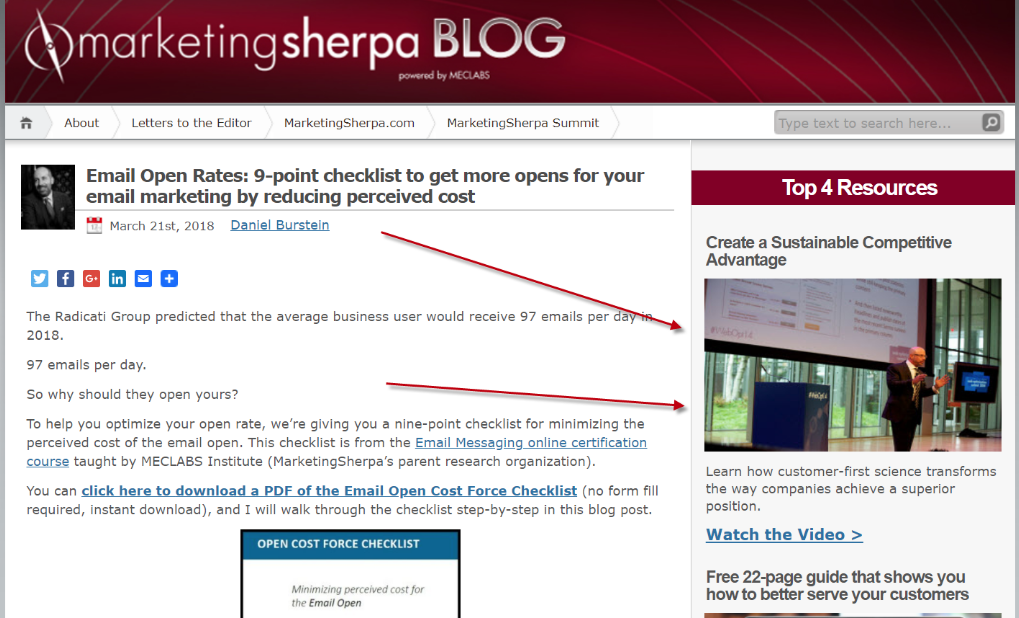 For example, in the right-hand column of the MarketingSherpa blog, one of the resources we have is a video. Note how the headline and description copy describe value the prospect will receive by watching the video ("Learn how…"). That is something they get.
The visual connotes authority by showing a speaker on a stage. There is no play button, because we want the visitor to clearly know they will be taken to another page. So we have a call-to-action link that lets them know that the format is a video.
Give people options – In a meeting, my video producer said, "Anytime you're searching for how to do something, people always prefer videos." And in the meeting, it just sounded right. And I thought, "yeah, they do."
And then an interesting thing happened. I was searching for how to do something that weekend. And I had no patience for the videos in the search results, skipped right by them, and went to the text versions.
Different people are different. And even the same people might want different forms of information at different times, based on how busy they are or the depth of information they're looking for. So give them options.
As an example, for a webinar replay, we give visitors the option of watching a full video replay. But we also let them read the transcript, listen to an MP3 of the conversation, or review the slides.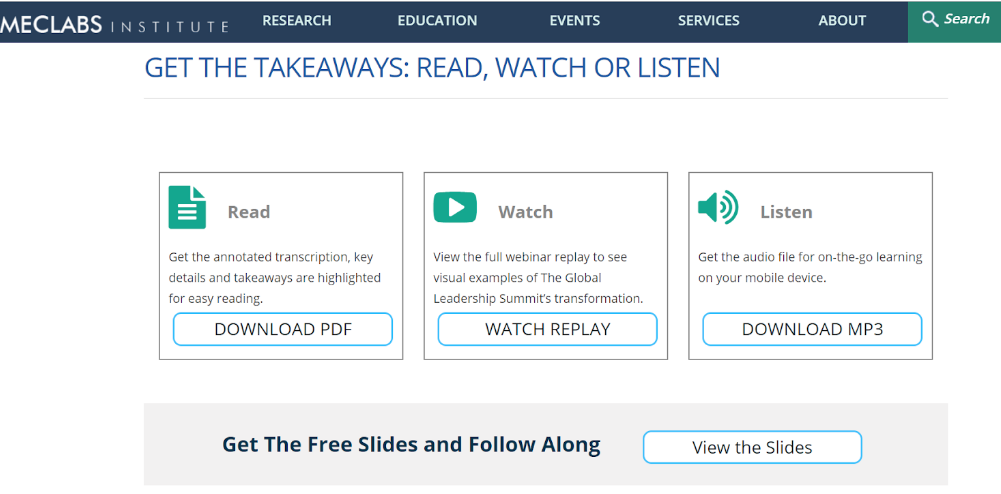 When deciding to create a video you have to ask yourself what is the purpose of this video? Without purpose, you cannot effectively create a story or have set goals.
For example if the purpose of a sales video is to close more deals, you need to structure the video in a way that's going to overcome common objections that customers might have.
Another example might be an explainer video, generally their purpose is to help educate a certain process that customers might not be familiar with, hence increasing the speed of trust with that potential customer, but it probably won't close deals as much as a sales video.
It is possible to have a video that has several purposes but I would limit it to 2, maybe 3 at the most.
6. David Libby -
2pinz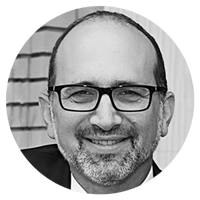 Many brands today aren't taking advantage of re-sharing video content across social media platforms. I don't often see brands recycling their videos and re-using them as part of new marketing efforts.
Here are some ways B2B brands can make that change:
1. Build playlists - Create playlists where you house videos with a common theme. That way, you can easily share a series of videos on a certain topic.
2. Optimize content - Make sure the video's title, tags, and content are all in sync. YouTube is the 2nd largest search engine in the world - so if all of these elements match, you'll have a better chance of having your videos appear in searches.
3. Reshare videos from influencers - Influencers love to have their content shared! Don't be afraid to share it multiple times with different copy, stretched across a day, a week, or longer.
4. Focus on hashtags - Besides using hashtags associated with specific events or conferences, do some research to find the most relevant ones in your industry. There are hashtags for sectors, companies, specific developer community groups, and more! Don't limit yourself by thinking that a hashtag doesn't exist before you search for it on social.
5. Share on Sendible - Use social media sharing tools such as Sendible to auto-repost evergreen content, such as demo or training videos. Keep track of what you put on auto-post though, and make sure you update with any newer versions of your videos. You could auto-post more brand specific content that shares overall vision/mission messages, too - those never get old.
6. Embed videos in blog posts - Google loves it when marketers couple together related content. So why not take a previously shot video from last year's conference and place it in this year's blog post? You can do a recap reel, too.
All in all, don't waste the time, cost, and effort of creating video content if you haven't also thought through how to stretch its social value. On social, some critical benefits of resharing content include increasing engagement because comments on videos count, and they also attract more interest in your content.
If you're confused about whether live video on social media is the way to go or if you should stick to professionally created video only, you're not alone. Your business can have a mix of live video and pre-recorded, but carefully planned, video.
You just have to know what is appropriate for every platform. As a business owner, you'll benefit from having a video marketing plan in place before you hit record.
Your plan should address what kind of video you will be creating, for what audience, and where the video will live.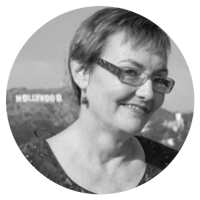 It takes time and effort to create a video - whether it's pre-corded or live - and if it's great information, why not take the extra steps to leverage the content by repurposing the video so you reach a wider audience.

Video is the most versatile of all media and once you create it, then it's time to maximize the content.
Here are 9 ways you can do that:
The first obvious step is to upload your video to YouTube and optimize the title, description, and tags.

Next, upload the file to your Facebook page.

Depending on the length, create a clip (max. 140 seconds) to upload to a Twitter post.

Create another clip (max 60 seconds) to use on Instagram

Strip the mp3 file out of the video and upload it to an audio hosting site like Soundcloud. You could take it another step further and create a podcast feed to distribute your audio files to iTunes and other podcast platforms.

Don't forget to create a blog post and embed your video in the post. Add an introduction and a call to action to the post as well.

Create two slides: a title slide and an end credits slide and post them on SlideShare. Then, insert your video between the slides. Share to LinkedIn. You can also post the mp4 file on LinkedIn.

Transcribe the video content and use it for blog posts, social media updates and teasers to promote the video.

Use the content to create quote and tips images that will create curiosity to check out the video.
Keep in mind that not everyone likes to watch videos so repurposing the content in various formats helps your audience consume the information in their preferred learning style, and helps you amplify your message.
My number one tip for video marketing is to make sure to track and measure the impact of your video marketing campaigns. There are many platforms to help you track the impact your video marketing is having.
One tool is Brandwatch, which makes it easy to quantify your company's brand awareness. It's not specifically to track the video, but rather, the brand sentiments that your video might be affecting.
The second tool is Clicky, which allows you to break down website visitors into marketing demographics and track their activity live. This is beneficial if you're hosting videos directly on your site and not through a service like YouTube or Vimeo.
The third is Wistia, which offers one of the most advanced video analysis platforms available.
And the last is YouTube, which is great and FREE! YouTube Insights will break down your viewership by demographic and track outgoing clicks.
The importance of video sharing and deployment...
Acknowledging why, how and where to share your video content is fundamental to the success of your business.
These days technology is evolving as fast as the platforms and digital channels that drive them.
Whether you use Facebook, Twitter, Instagram, YouTube, Snapchat (the list really does go on) harnessing the power of social media is crucially important to the survival of your business.
Simply put, if you're not sharing, you can bet your competition is.
The biggest mistake we see with organizations who are new to video marketing is they try to do too much with a single video. Whenever possible, videos should be made to be platform-specific, keeping the context in which they will be viewed in mind.
Consider where the viewer is in the 'buying journey' as they first begin to research possible solutions to their problem, through to making a decision on who to work with once they've begun to narrow it down to a few vendors or products.
Higher in the funnel, video content should address the viewer's underlying problems or opportunities - this is where 'how to' content on YouTube tends to come in. Middle-of-funnel content would typically focus more on the benefits of your specific product or service. At the bottom of the funnel is where case studies and longer product demonstration videos will be most effective.
Videos should also always be tailored for the platform on which they'll be distributed. For example, videos that rely more on text and graphics instead of a voice-over tend to perform better on social media platforms like Facebook and Instagram, where the majority of viewers consume video content without sound. You may also want to experiment with square or even vertical video, instead of the traditional horizontal format, when targeting audiences on platforms that are mostly on mobile.
There's no such thing as a 'silver bullet video' and by trying to do too much with a single video we often get much less in terms of results. Video is an iterative process, so it's important to experiment and measure results. But be sure to measure not just vanity metrics like views, but more important metrics like viewer retention and conversions, depending on your goals for the video.
(Related Post: How to Master the 4 Inbound Marketing Stages)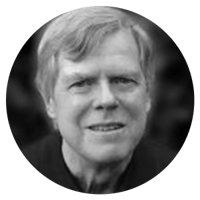 Make videos for middle-of-the-funnel buyers.
Here are five types of video that serious buyers in the "consideration" stage of the buyer's journey will find useful.
Brief answer to a frequently asked question.

Video "executive summary" of a new research report.

Video update on a new (or proposed) feature.

Industry trend briefing from a subject matter expert.

Video that captures important issues raised in a blog

post you missed.
These videos are closely related to other content you produce. Of course, you don't need to make your FAQs 100% video. Or your blog. The idea is simply to use video to do what it's very good at: putting across bite-sized pieces of information customers want.
Your organization's video library expands with numerous short, engaging, videos that can be re-used in sales automation and in social media marketing campaigns that also feature other content. Very synergistic.
The Next Authenticity
Video is everywhere!
We can't scroll more than a second on Facebook or LinkedIn without seeing a video of someone talking about something that's important to them, and there's nothing inherently wrong with that, but we can't consume everything.
We have a limited amount of time, so what sets each piece of content apart? The answer isn't earth shattering; it's personal. What's relevant to each person and what do they care about?
Authenticity is still key, but it needs to be coupled with something that matters. The world wants to consume real and authentic content, but the novelty of user-generated authenticity isn't enough.
Organizations should focus on using video to share real and authentic stories about things that matter a lot to their audience, especially since video is inevitably a limited resource due to budget and time.
What does my viewer really care about?

How can I best communicate my message?

How does that message coincide with what my viewer really cares about and what matters to them the most?
Conclusion:
Wow! What an amazing collection of useful video marketing advice. Now it's over to you. What are your best video marketing tips? Let us know in the comments below.

Digital Marketing Strategist Holly loves communicating with others, sharing information, and building connections. With creativity and technical skill, she uses her storytelling talents to communicate effectively with key audiences. One of her favourite things is helping clients meet their goals, whether that means increasing online influence, acquiring more leads, or growing a customer base.