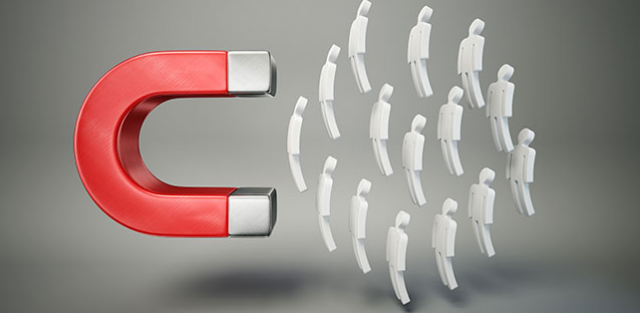 At a recent event hosted by a non-profit organization, I had the good fortune to catch up with a friend who serves on the organization's board.
Our discussion quickly turned to the business of operating the Association. He was challenged by the lack of member engagement.
When I asked about his Member Value Proposition, he was at a loss to properly describe it.
Define your Membership Value Proposition
His reaction was similar to responses from other association staff and directors I questioned during the evening. When I asked why I should join their organization, few could offer a convincing response.
Some simply froze.
From my perspective, this lack of understanding presents a huge problem.
Fortunately there is a simple, two-step solution to defining your membership's value.
1. From an Association leadership perspective, you must take the time to document, and articulate your member value proposition (MVP) in a way that answers the essential age-old question: What's in it for me?
2. Share that vision with your team. Directors, staffers and volunteers alike need to clearly understand the Association's value proposition.
They are the front line and the face of your organization. They should be able to deliver the MVP convincingly without hesitation when asked by a prospective member – and everyone you speak with is a prospective member.
The value of membership corresponds directly to the value each individual member associates with his/her membership.
How does your membership motivate or provide self worth?
For example, is it about developing relationships and expanding your business network; or is it deriving personal satisfaction from fund raising for a local charity in need?
You need to find members whose personal needs align with the true value of your Association's offering. How much does he or she "need" the membership? What emotional value does membership provide? How much can they afford to pay?
5 Questions to Ask When Defining Your Association's MVP
In the end you value your membership just like any business would value a product or service. These questions will help you understand why individuals will value membership in your association.
1. Who are you selling to?
2. What is the member value proposition to that type of member?
3. Can the MVP be quantified? For example what is the member discount on events and how many are there?
4. What are the competing opportunities for membership services? Are there other associations who compete with you for members? If so, what do they provide and what do they charge for membership?
5. How much can a prospective member afford to pay?
Other aspects to be mindful of:
Your MVP is a succinct, compelling description of the value of membership to the member, not a list of what the organization does.
People pay more for membership in an organization that has credibility and visibility.
You need to ask yourself, "What is the visibility of your member services within the community you serve? If your organization does a great job of delivering value, that equates to a membership that is worth more.
Aside from the services you deliver, what additional and quantifiable value do you offer members? Do they receive a significant discount on events, education, certification and other services?
Final Thoughts
Remember, it all starts with your member value proposition. Statistics indicate that between 10% and 25% of your members will not renew.
Having a well-documented value proposition will help you maintain and attract members.