Covid-19 has left many business leaders scrambling. Communication strategies suddenly feel out-dated. That content calendar scheduled months in advance is now an artifact from the pre-Covid era. It's critical to adapt to the current environment—quickly.
The good news is, you can adapt.
Your blogging strategy going forward should take the realities of Covid-19 into account, and will depend on your industry and the type of information clients typically turn to you for.
In this blog, we will explore two different types of blogging strategies you can use to keep your clients engaged with your business.
Strategy #1: Direct Clients to Relevant Resources
In our last blog, we talked about the benefits of turning your business's social media pages into a hub of levity and inspiration. But blogs require a different approach.
Think of your blogs as a portal.
Unless your business has the expertise to speak on Covid-19 related matters, the best thing you can do is create a place where clients can go to check for updates about how the virus is affecting your industry.
There are two different ways to approach curating this content.
The first approach is to write blogs focusing on how specific parts of your industry are changing due to Covid-19. Foss National Leasing, a Canadian fleet leasing company, published a blog explaining how short-term leasing and fleet management companies can help businesses during times of crisis.
The content of the blog utilized their industry-specific knowledge and took a broader look at the industry as a whole to better explain the real value of fleet management companies.
The second approach is to spend less time writing blogs and more time curating content.
Montridge Advisory Group created a new section on their website dedicated to providing updates to Covid-19.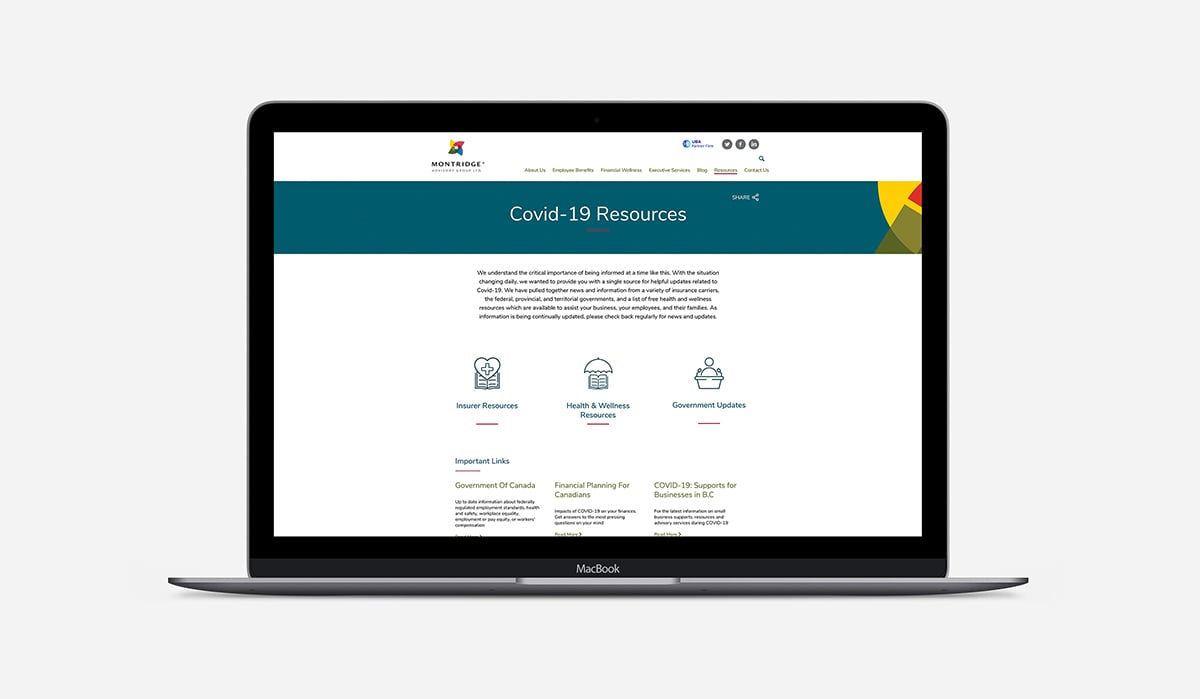 They're still writing blogs relevant to Covid-19, however they are also curating content that they receive from insurance carriers, government agencies, and health authorities and putting it all in one spot.
Such an approach allows them to become a gateway that clients trust to have the most up to date and relevant information, organized in an easy to search fashion.
Strategy #2: Less Covid-19 Talk, More Industry Talk
There's a Greek saying that goes, "I will speak only when the words outperform silence."
Sometimes the right approach is to say as little as possible. Provide updates as they relate to changes in your business and tell clients to refer to official health authorities for information regarding Covid-19.
Going forward, continue publishing blogs relevant to your industry. Revision to your content calendar is still required, as you'll want to make sure you aren't writing about topics that are no longer appropriate for the current situation.
A good rule of thumb is to avoid any content that involves:
Mass gatherings
Promoting industry events that may be cancelled or will likely be cancelled
Imagery that involves people shaking hands or embracing
Content that talks about taking sick days or planning a vacation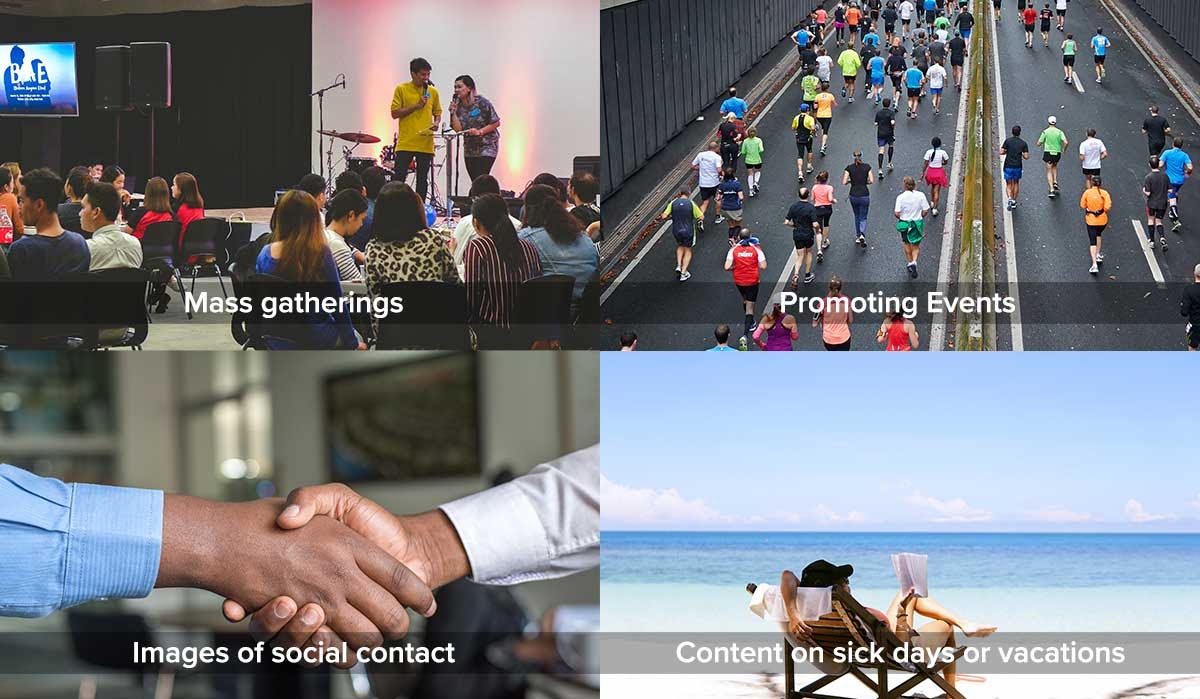 Despite how it may feel right now, the world is carrying on. Businesses are running, and your clients need your industry-specific expertise.
Your audience still wants to hear from you.
In fact, clients appreciate you continuing with your typical publishing schedule. It's reassuring to see businesses keeping calm and carrying on through difficult times.
Ballard Power Systems, a hydrogen fuel cell developer, continued their regular publishing schedule. They wrote a response about how they were handling Covid-19, but other than that, they understood that they are most valuable to their audience by creating content as normal.
When every other business is trying to wrap their messaging around Covid-19, being the business that stays the course makes your blog a refreshing change of pace—something clients look forward to reading.
Key Takeaways
How you change your content strategy will depend on your industry and brand identity. For some, making drastic changes to their overall strategy and type of content makes complete sense. For others, not so much.
The important part is to honestly assess your current content strategy. Make changes so you don't appear tone deaf to the situation, however keep in mind that not every business and industry needs their content to be focused on Covid-19. No change can be the right strategy.

Principal & Marketing Strategist A results-driven creative thinker, Perry is a marketing management professional with a proven record of achievement in Strategic Planning, Team Leadership, and New Concepts Development.