Very often, your brand is the first point of contact people have with your business. It provides the information they will use to form their initial impression of your product or service.
The importance of having a strong brand cannot be overstated. If your brand is weak, you'll feel it in all corners of your organization—it may manifest as difficulty attracting and retaining customers, investors, or employees, and will certainly be reflected in your bottom line.
On the other hand, successful branding connects on an emotional level in order to build loyalty, increase awareness, and foster trust. It differentiates your business from your competitors and communicates the unique value your product or service has to offer.
In this blog, we'll share proven strategies for businesses and organizations on how to build a strong brand.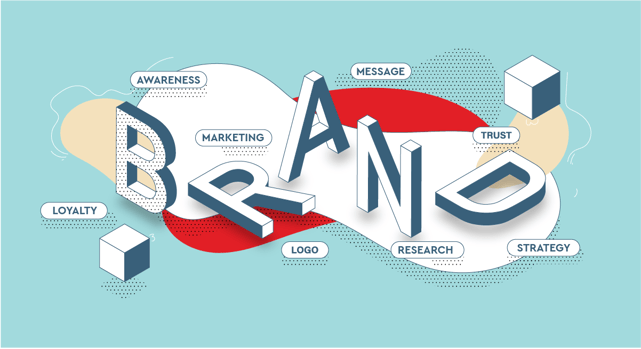 What Makes a Strong Brand?
Branding building starts with identifying a target audience, the group of people you aim to reach with your marketing efforts. Every business either provides a solution to a problem or fulfills a need. It's important to regularly revisit your product or service offering to ensure it's still relevant to your target audience. Getting clear on who you're trying to reach, and what specific problems you're solving or needs you're fulfilling will help define how your brand should look and sound.
Visual Branding
Visual branding encompasses all design elements, including logo, typography, graphic elements, imagery, and colour. A strong brand has a consistent style across all visual assets, including print and online. Consistent visual branding enables brand awareness and builds trust. Building trust for your brand is essential because people who find your brand trustworthy and reliable are more likely to choose it.
Website Design
Your website is an essential piece of your brand; it's often someone's first contact with your business. It's important to consider what your website says to new visitors, and this goes far beyond copy. Imagery, navigation, and overall user experience all contribute to the message your website conveys to potential customers about your business.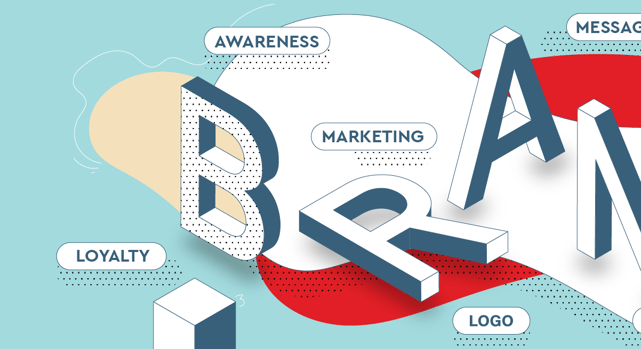 Marketing
Once you've decided how you want your business to be perceived by your target audience, you need to develop a tone of voice to match it. Is your company an expert in the field, are you a serious company, or does your company have a sense of humor? Your tone of voice is directly related to your target audience and what resonates with them. Your tone of voice must be a through-line across all branding materials. These include blogs, ads, social media, website, and print.
If you choose to create a tagline for your business, it should be clear, concise, and catchy. Your tagline captures your organization's essence, personality, and positioning in a short, yet compelling, statement. A tagline is a direct way to communicate how you are different from your competition and will be used repeatedly in marketing to reinforce your message.
Why Might Companies Struggle With Creating and Maintaining a Strong Brand?
Poor branding is often a result of insufficient budget allocation. Many businesses underestimate the power of a strong brand and don't invest as much in developing their brand as they should. This is a huge mistake. Your brand is the foundation of all marketing efforts, and effective branding adds value to all aspects of your business.
Brands also may suffer when a business has not established a GSM (Graphic Standard Manual). As your company produces more materials and hires more employees, your brand identity can easily fall victim to the "telephone" effect.
For example, if someone in marketing decides to make a few small changes to your logo colour, your sales team may end up using a PowerPoint presentation with that "new" (but incorrect) logo version, which is then communicated to customers or prospects. Before you know it, that small change has added up to a bigger issue where your brand identity has become watered down or altered. Remember: the message must be consistent to build brand recognition and loyalty.
Finally, your brand will suffer if it doesn't speak to your target audience. It's essential to build a brand you are proud of but audience appeal must trump personal preferences.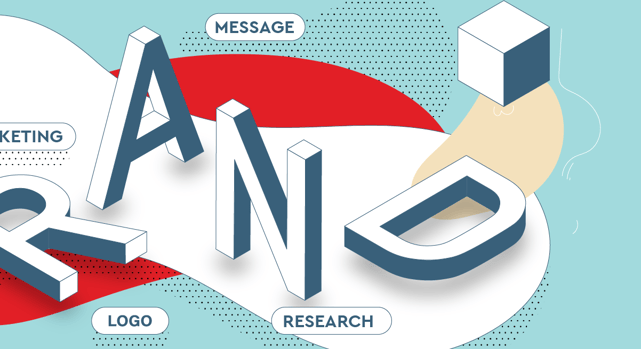 Red Rocket's Approach to Branding
At Red Rocket Creative Strategies, our approach to building strong brands starts with research. We begin by administering a comprehensive brand questionnaire to understand your business, who your target audience is, and what your unique value proposition is. We then dissect your current brand, identifying what it does well and areas that require improvement.
We also examine your competitors to understand what they are doing well and where gaps exist in the current market. With this comprehensive research, we begin to develop a solid brand for your organization. We present our solution for your team to review and then work together to iron out any changes.
Our favourite projects are those we get to build from the ground up. By first creating an appropriate brand strategy, it allows us to ensure all elements of your brand are on point.
Final Thoughts
Branding is more important now than ever. It allows you to communicate effectively with your audience and stand out in a sea of competitors. The tangible value a strong brand brings cannot be overstated. People actively seek out brands they have an affinity with and they're willing to pay more for a product or service that they trust. Making an investment in your brand today will pay dividends and set your organization up for success, well into the future.

Creative Director Angela takes every project through a demanding creative process, beginning with research and analysis, continuing to brainstorming and conceptualization, before presenting her design solution. She is a highly creative and pragmatic team player. With a broad range of creative experience, Angela has the ability to see even the most difficult design challenge to completion.