Choosing the right name for your company isn't easy.
First of all, you may have a myriad of ideas, and not know which direction to go in. Add that to the fact that your colleagues will likely have a variety of their own ideas, along with reasons why theirs are the best.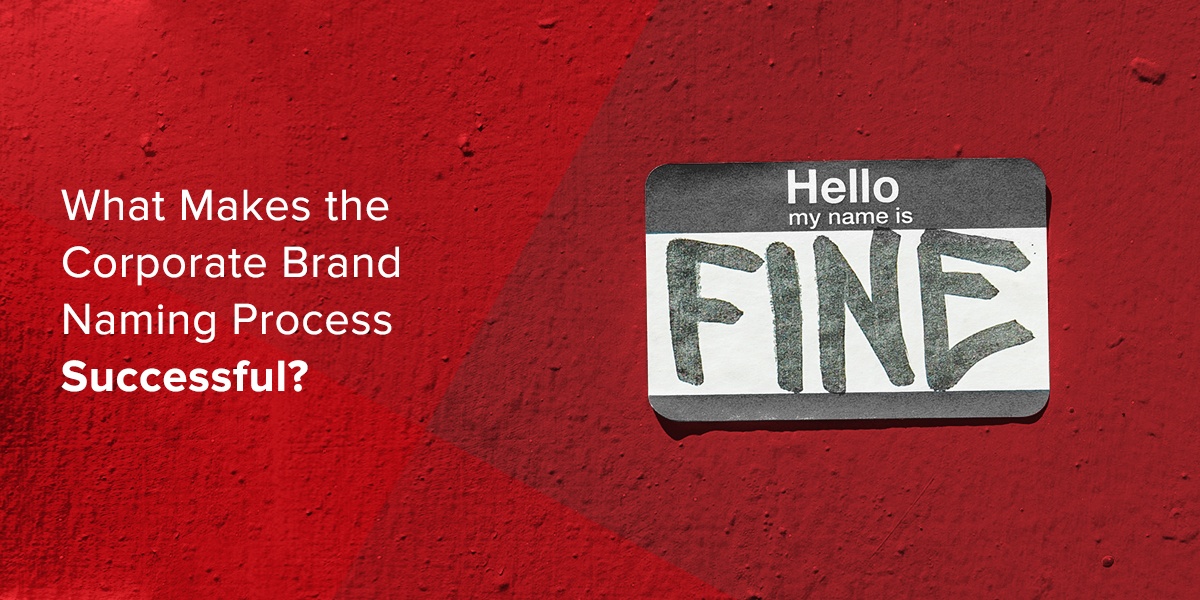 It's crucial to consider all implications of any potential name when you're in the midst of a corporate brand naming process. You have to pick one that will truly make your brand shine.
The right name becomes a powerful and strategic business decision, and is imperative to the success of your business.
It will also have long lasting implications such as:
Proving to your audience that you are different.

Distinguishing yourself from the competition.

Strengthening your market position.

Establishing a lasting commitment with your audience.

Being the brand that rises above the service you provide.

Being memorable because it connects you to your community in an emotional way.

We recently had the opportunity to rename and rebrand Silver Wheaton (now Wheaton Precious Metals). Having a well-established brand name and selection process ensured everyone remained focused on the task, and was able to navigate the complexities of the many options presented.
By sticking to our naming protocol we delivered on our promise of helping the client choose the best name for their business without issue, on time and on budget.
Want to know how we did it? Read on to learn about the process that made it all happen.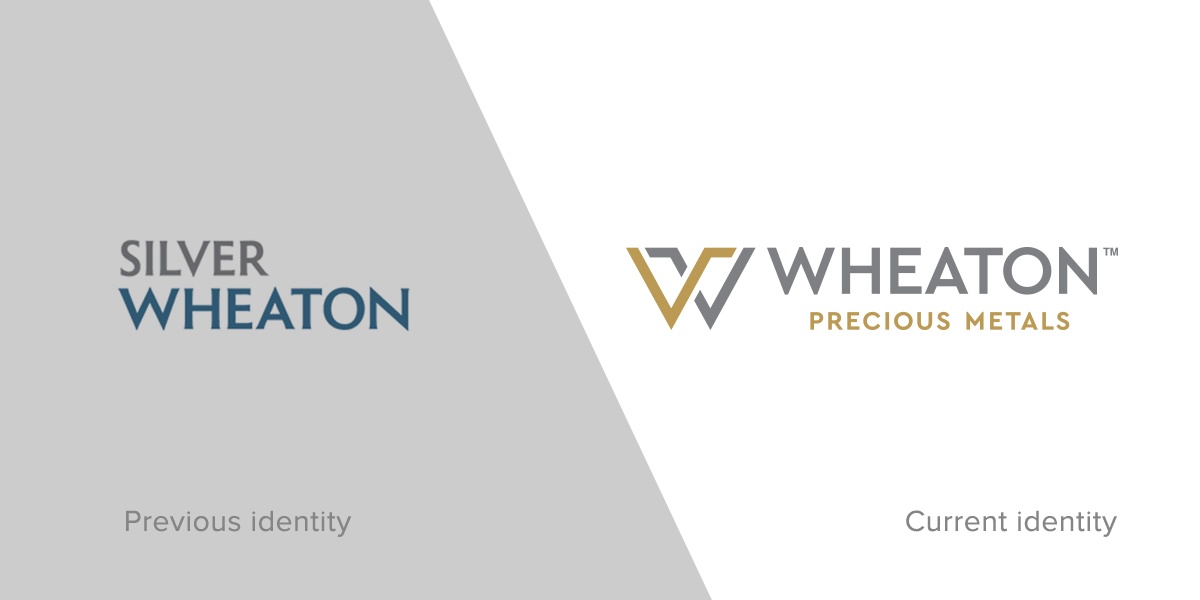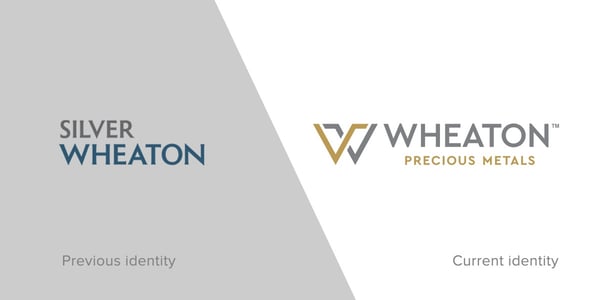 The Corporate Naming Process: How We Rebranded Silver Wheaton
The client, Silver Wheaton, a world leader (market cap $8b) in the precious metals streaming business, wasn't getting recognized for the gold in their portfolio.
Everyone thought the company was exclusively a "silver play" as the name suggested.
But they were so much more!
50% of their revenue actually comes from gold assets. And we all know that people love gold. Gold companies receive a higher multiplier in market capitalization than a pure silver company.
A better name would have significant financial impacts on the value of the company.
(Related post: Why Rebrand a Company: 5 Questions to Ask Yourself)
The Process: Facilitating Discussion and Discovery
Silver Wheaton's leadership team brought us in to help them navigate the name change process. It wasn't a simple task.
Some of their team had already made up their minds on a new name. It was our responsibility to help them evaluate that choice when measured against other, just as viable, options.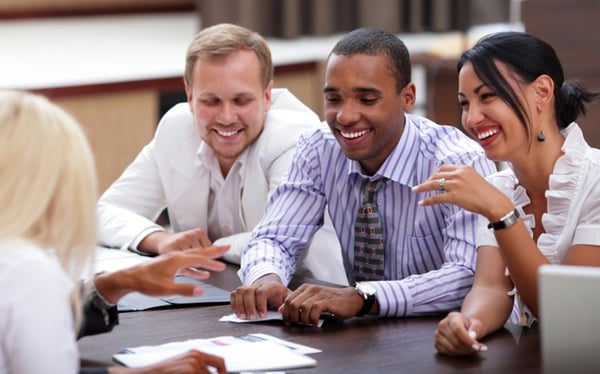 We've noticed that successful businesses are more difficult to rename than new companies or underperforming ones.
Successful companies are usually managed by successful (and highly driven) people who are used to getting to the point and getting answers quickly.
So over the years at Red Rocket, we have honed a system that delivers convincing results each and every time.
By sticking with our process, we were able to assess the many name options for Silver Wheaton in an unbiased manner and help their management team see virtues in each potential name being considered.
But let's take one step backwards.
Our name selection process doesn't start with generating a list of names. It starts with defining the character of the company.
And it is essential that this step is done in a collaborative manner.
Key staff have somewhat differing views of the company's reason-for-being. The initial discussions need to focus on: "who we serve" and "what is our purpose."
These discussions need to happen in an open forum with the leadership team. Getting the stakeholders to agree on these fundamental issues sets the stage for success as well as all the activity that follows.
The Outcome: From Silver Wheaton to Wheaton Precious Metals
Having Silver Wheaton follow a specific process - which at times seemed unrelated to arriving at the destination, did have its challenges.
But, when we arrived at agreement on the new name Wheaton Precious Metals, along with the supporting tag line, the whole group was very supportive of the process.
"Now we understand why we…." was a recurring comment following the final stage of the naming protocol.
They appreciated the vetting aspect as a crucial phase in the overall process. Once the final name was agreed upon, there was no second guessing if one name could have been a better choice.
The resulting name was thoroughly evaluated from many perspectives. In the end, the name Wheaton Precious Metals was selected because it was simply the best.
From the creative perspective, developing the visual elements - specifically the logo - after being so immersed in the naming process was a further extension of the company's true character.
Participating in the naming process provided insights that helped us evolve the visual solutions. The subtleties of colour and aesthetic were applied to the design process. It was like hitting the bullseye on the target.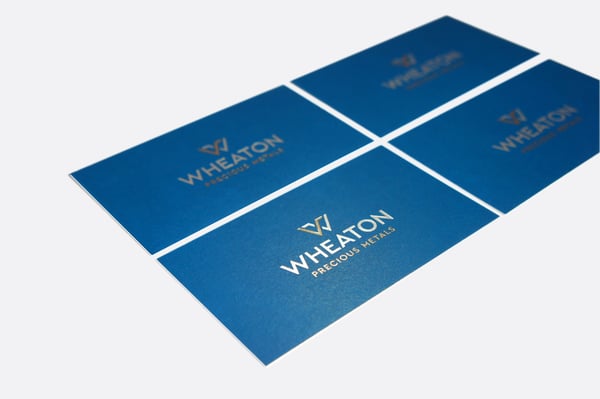 New Wheaton Precious Metals business cards, designed by Red Rocket Creative
(Related post: How to Create a Powerful Brand With Brand Identity Guidelines)
The great success of our rebrand project with Wheaton Precious Metals was the result of an effective detailed process that involved all stakeholders.
And if you're thinking of naming or rebranding your own company, take a look at our essential tips below to ensure you get the project started on the right foot.
Key Tips for a Successful Corporate Brand Naming Process
Tip #1
It's crucial to get the most vocal people (and possible opposition) in the room at the very beginning of the naming process. It'll save you a tremendous amount of acrimony later on.
This framework ensures the naming project does not spin out of control as participants argue over personal dislikes of particular names (ie: that suggestion reminds me of an old boyfriend/girlfriend/dog…)
Another important reason for the open forum discussion is that stakeholders will not support an idea/concept they had no part in shaping.
For the rebrand of Silver Wheaton to Wheaton Precious Metals, we came to a quick, predictable outcome simply by following our effective, tried and true process.
Tip #2
Some people believe that a company name needs to stand alone to be effective. But company names never stand alone.
Understand that they hey are always used in context: on a website, or an ad, a tradeshow display, a news release, and in their most naked form - in conversation.
Understanding context allows you to explore the name in association with a tagline and visual standard. It fills the gap that words alone simply cannot.
Different taglines, images and language can shift and enhance the impact of your company name. They reflect the culture of an organization.
Final Thoughts
Whether you're undergoing company naming or renaming, getting the best result requires a rigid process.
But that doesn't mean it lacks creativity.
During the corporate brand naming process for Wheaton Precious Metals, we had everything from legal input to guidance from the accounting teams.
Everyone had an opportunity to weigh in and share their thoughts. Creativity is a perspective.
The right process provides insights to access creativity from all.

Principal & Marketing Strategist A results-driven creative thinker, Perry is a marketing management professional with a proven record of achievement in Strategic Planning, Team Leadership, and New Concepts Development.